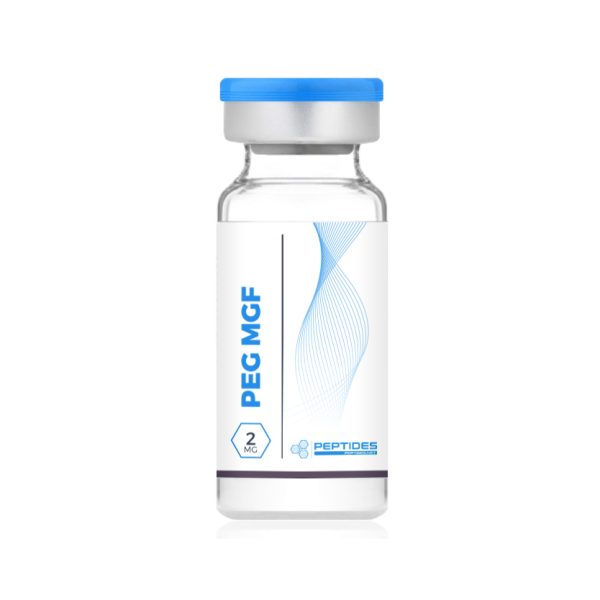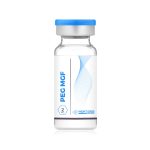 PEG-MGF 2mg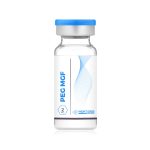 $31.56
Availability:

18 in stock
Description
Additional information
Reviews (0)
Description
Pharmacokinetics
PEG-MGF is a pegylated form of MGF, which is in turn a splice variant of IGF-1. As a result, PEG-MGF functions much the same. IGF-1 and MGF are typically produced through the prompting of human growth hormone, or hGH. HGH permeates the body, and upon reaching the liver stimulates the release of IGF-1 and MGF.[3]
Following their release from the liver, IGF-1 and MGF spread throughout the body, interacting with cells. In these interactions, they signal for the increased production and proliferation of almost all cells, including muscle cells. They are quickly recycled through the action of insulin-like growth factor binding protein (IGFBP).[4] PEG-MGF functions similarly, but may persist longer due to its altered structure.[2]
Scientific Studies
Many studies have been conducted on IGF-1 and its analogs, including PEG-MGF. A study on animals recovering from heart attacks indicated some potential for muscle repair and growth. Being injected daily over the course of 8 days, subjects demonstrated increased rates of healing in affected tissues.[5]
Sources:
[1] https://www.futuremedicine.com/doi/10.2217/nnm.11.19
[2] https://www.ncbi.nlm.nih.gov/pmc/articles/PMC4798685/
[3] https://www.jci.org/articles/view/15463
[4] https://mcb.asm.org/content/19/10/7203
[5] https://www.heartlungcirc.org/article/S1443-9506(07)00195-3/fulltext
[6] https://www.ncbi.nlm.nih.gov/pubmed/9597049
Additional information
| | |
| --- | --- |
| Weight | 23 oz |
| Dimensions | 12 × 31 × 23 in |
| Color | Black, Blue, Indigo |
| Size | Large, Medium, Small |