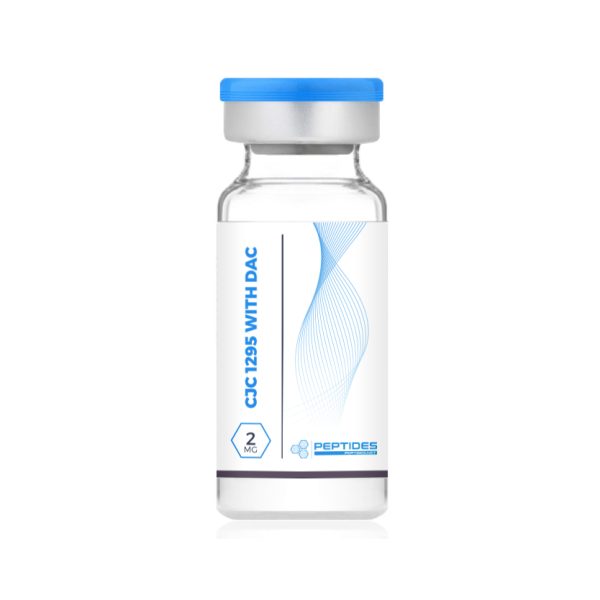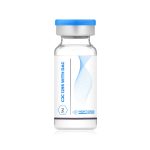 CJC-1295 with DAC 2mg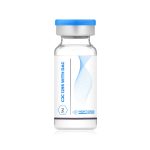 CJC-1295 with DAC 2mg
$30.19
$30.19
Earn 2 points upon purchasing this product.
Description
Additional information
Reviews (0)
Description
Pharmacokinetics
CJC-1295 with DAC is an analog of the endogenous peptide growth hormone-releasing hormone, or GHRH. GHRH binds to a specific receptor called growth hormone-releasing hormone receptor, or GHRHR, and proceeds to block growth hormone production.[2] Regular functioning of GHRH restricts the amount of growth hormone released into the body. This is due to GHRH's short half-life.[3] Within the same systems, CJC-1295 with DAC intercepts and binds itself to GHRHR. Having a much longer half-life, CJC-1295 with DAC potentially results in longer secretion of growth hormones.[3]
Scientific Studies
There are several studies relating to CJC-1295 with DAC and its effects. A study on healthy adults pointed towards increased growth hormone levels. Adults widely varying in age were injected with CJC-1295 with DAC. Subjects were observed to have greater amounts of growth hormones within their blood.[3] A study on rats demonstrated the longer half-life of the peptide, as subjects appeared to have higher levels of growth hormone than typical over several hours.[4]
Sources:
[1] https://www.evolutionary.org/cjc-1295-with-without-dac
[2] https://www.qiagen.com/us/shop/genes-and-pathways/pathway-details?pwid=199 
[3] https://academic.oup.com/jcem/article/91/3/799/2843281
[4] https://academic.oup.com/endo/article/146/7/3052/2500187 
[5] https://annals.org/aim/article-abstract/732002/systematic-review-safety-efficacy-growth-hormone-healthy-elderly?doi=10.7326%2f0003-4819-146-2-200701160-00005
[6] https://www.verywellhealth.com/injection-side-effects-call-doctor-2616542 
[7] https://absoluterx.com/cjc-1295/
Additional information
| | |
| --- | --- |
| Weight | 23 oz |
| Dimensions | 12 × 31 × 23 in |
| Color | Black, Blue, Indigo |
| Size | Large, Medium, Small |