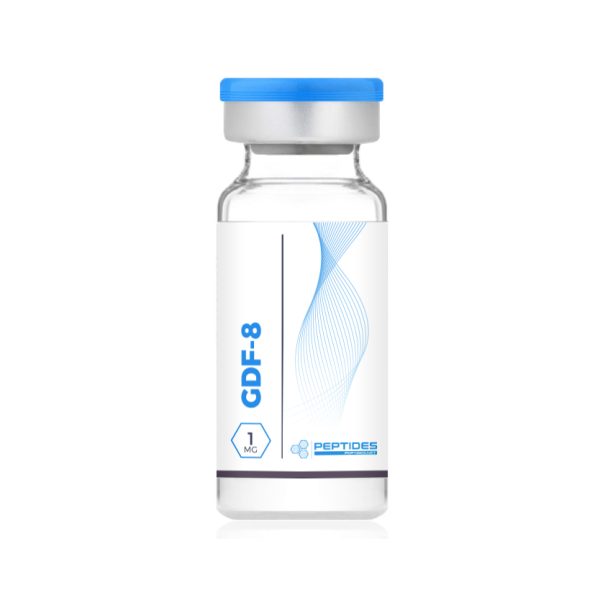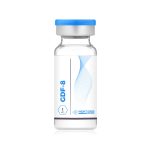 GDF-8 1mg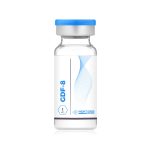 $82.32
Earn 3 points upon purchasing this product.
Description
Additional information
Reviews (0)
Description
Pharmacokinetics 
GDF-8's mechanism and role are well understood. Within the body, muscle is typically formed through the chemical signaling of cells called myocytes. These cells release endocrinological signals that prompt myogenesis, the formation of new muscle cells.[3] In the absence of GDF-8, this action could continue indefinitely. GDF-8's role is to bind to myocytes, and prevent the muscle forming signals from being sent.[1]
Scientific Studies
GDF-8 is well studied and researched; studies have demonstrated its potential effects. Many studies have found that GDF-8 is inversely linked to muscle mass, meaning that higher levels of it correlate to lower levels of muscle mass, and vice versa.[2] A unique study on a hypertrophic toddler found an inverse correlation between muscle mass and GDF-8's functionality.[4]
Sources:
[1] https://www.sciencedirect.com/science/article/pii/S1471489207000501?via%3Dihub
[2] https://www.ncbi.nlm.nih.gov/pubmed/20173658
[3] https://meshb.nlm.nih.gov/record/ui?name=Myocytes
[4] https://www.nejm.org/doi/full/10.1056/NEJMoa040933
[5] https://www.ncbi.nlm.nih.gov/pmc/articles/PMC3738012/
[6] https://www.ncbi.nlm.nih.gov/pubmed/9843994
[7] https://www.verywellhealth.com/injection-side-effects-call-doctor-2616542
Additional information
| | |
| --- | --- |
| Weight | 23 oz |
| Dimensions | 12 × 31 × 23 in |
| Color | Black, Blue, Indigo |
| Size | Large, Medium, Small |