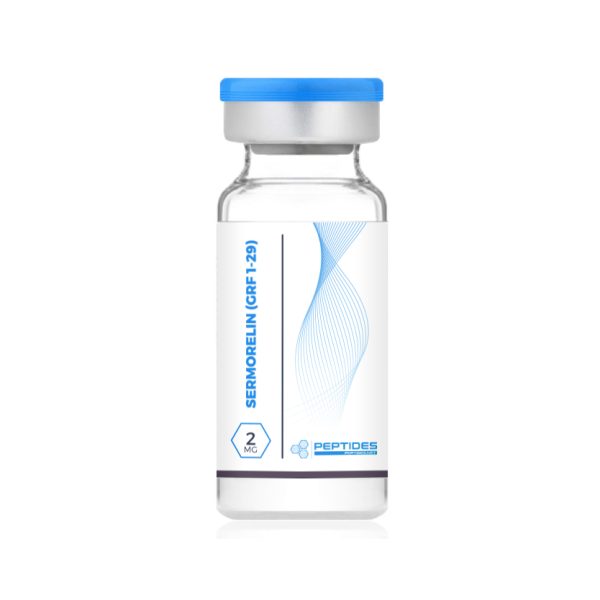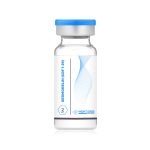 Sermorelin (GRF 1-29)2mg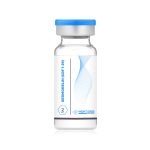 Sermorelin (GRF 1-29)2mg
$17.77
$17.77
Earn 1 point upon purchasing this product.
Description
Additional information
Reviews (0)
Description
Pharmacokinetics
Sermorelin is an artificial analog to a natural hormone, GHRH. GHRH's role is to bind to the growth hormone-releasing hormone receptor, GHRHR. By doing so, pathways leading to the release of growth hormones are stimulated, leading to higher growth hormones throughout the body.[2] Sermorelin acts just as GHRH does, binding to GHRHR and eventually producing growth hormones.[1]
Scientific studies
There have been clinical studies on the effects of sermorelin, pointing towards a potential for increased growth hormone production. In a study on adults suffering from growth hormone deficiency, researchers determined sermorelin to be of use.[3] Sermorelin's efficacy in raising growth hormone levels was also determined in a study on children with growth hormone deficiency. Daily doses of sermorelin were administered to the subjects subcutaneously. Along with being well tolerated, the peptide appeared to lead to increased amounts of growth hormone within the children.[1]
Sources:
[1] https://link.springer.com/article/10.2165%2F00063030-199912020-00007
[2] https://www.qiagen.com/us/shop/genes-and-pathways/pathway-details?pwid=199
[3] https://www.ncbi.nlm.nih.gov/pmc/articles/PMC2699646/
[4] https://annals.org/aim/article-abstract/732002/systematic-review-safety-efficacy-growth-hormone-healthy-elderly?doi=10.7326%2f0003-4819-146-2-200701160-00005
[5] https://www.verywellhealth.com/injection-side-effects-call-doctor-2616542
[6] https://www.mayoclinic.org/drugs-supplements/sermorelin-injection-route/side-effects/drg-20065923
Additional information
| | |
| --- | --- |
| Weight | 23 oz |
| Dimensions | 12 × 31 × 23 in |
| Color | Black, Blue, Indigo |
| Size | Large, Medium, Small |