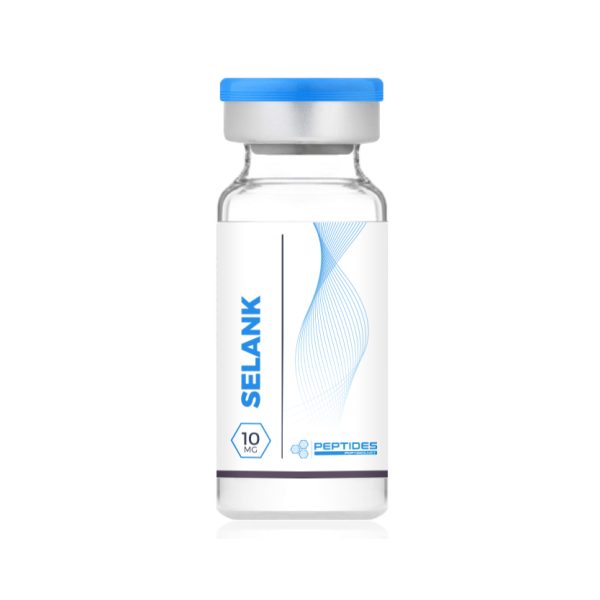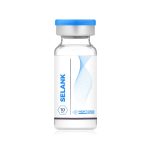 Selank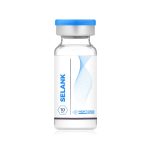 €16.88
Earn 1 point upon purchasing this product.
Description
Informations complémentaires
Avis (0)
Description
Pharmacokinetics
Selank is a synthetic analog of tuftsin, a peptide that is produced endogenously and naturally. Tuftsin, an immunomodulatory peptide, typically regulates the levels of immune cells. Selank does as well, but also appears to interact with monoamine neurotransmitters, therefore affecting levels of serotonin within the brain.[2] Selank has also shown some correlation to increases in brain-derived neurotrophic factor, BDNF, a protein that stimulates the growth of neurons.[4] 
Scientific Studies
A plethora of studies on selank have indicated potential links between its use and anxiolytic effects, and could bolster the immune system. A Russian study on subjects with generalized anxiety disorder suggested that selank could alleviate some of the associated symptoms.[1] Another study seemed to show that selank was linked with increased neuronal growth.[2] Also, a separate study demonstrated selank as having comparable effects to mainstream anxiety medications.[3] 
[1] https://www.ncbi.nlm.nih.gov/pubmed/18577961
[2] https://www.ncbi.nlm.nih.gov/pubmed/19093364
[3] https://www.ncbi.nlm.nih.gov/pmc/articles/PMC4757669/
[4] https://link.springer.com/article/10.1134/S1819712414020081
[5] https://www.verywellhealth.com/injection-side-effects-call-doctor-2616542
Informations complémentaires
| | |
| --- | --- |
| Poids | 23 oz |
| Dimensions | 12 × 31 × 23 in |
| Color | Black, Blue, Indigo |
| Size | Large, Medium, Small |
| Unit Quantity | fourty, quantity |
| Unit Size | large, medium |